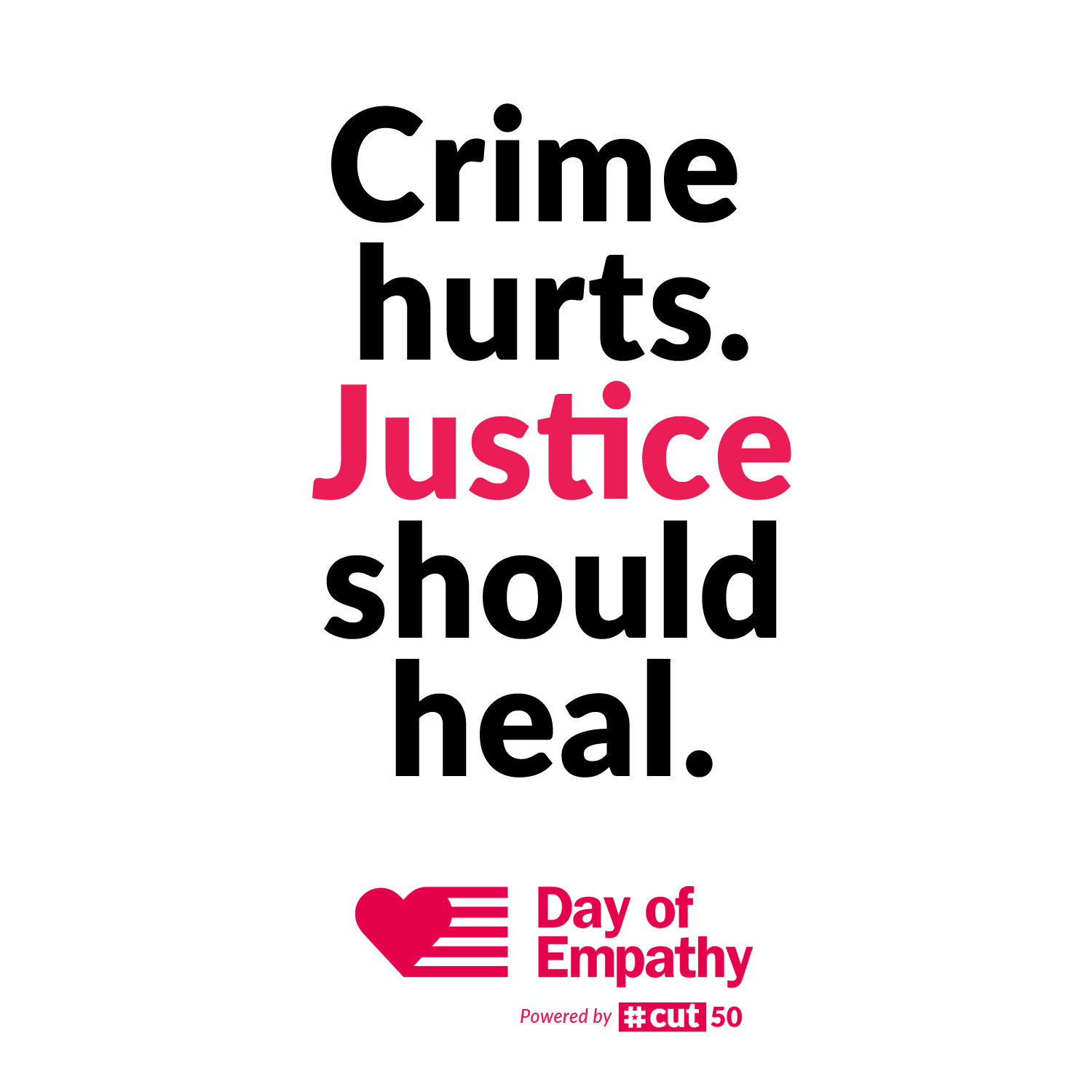 Day of Empathy is a national day of action to generate empathy on a massive scale for millions of Americans impacted by the criminal justice system.
In order to reform our criminal justice system, we must first humanize and empathize with those who are impacted by it. This includes crime survivors and those who have committed crimes.
The Day of Empathy highlights the need for #JusticeReformNOW and shares the perspectives of Americans impacted by the current justice system – from survivors of violent crime to those who are addicted to opioids or other drugs and those who mentally ill to incarcerated individuals working to transform themselves, people with a criminal record desperately seeking a second chance, and all community members impacted by crime, public safety, and violence.
Without empathy, we cannot achieve meaningful policy changes that keep our communities safe, our families whole, and our economy strong.
There are thousands of people – mothers, daughters, children – who have stories to tell.
The Day of Empathy shines a light on people impacted by the criminal justice system, uplift their voices, and win over hearts and minds towards the idea that transformation is possible.
How we do this:
On March 6th, organizations across the country activate for a single day of action to spotlight their local efforts and unite under a unified banner to highlight the strength of the bipartisan criminal justice reform movement.
"Ambassadors of Empathy" meet with elected officials in State capitols and Governors' offices across the country. They share their experiences and how they have been impacted by the criminal justice system. Legislators gain first-hand experience of the human consequences of a criminal justice system that has gotten too big, too unfair, and too brutal.
The Day of Empathy features storytelling, digital media, and virtual reality content to humanize formerly incarcerated people, survivors of violent crime, and millions of others. By delivering a set of powerful, emotional experiences to lawmakers and fellow Americans, the Day of Empathy accelerates the bipartisan drive to create more effective, efficient, and humane criminal justice system.
Visit our National Day of Empathy site here!