UPAN Monthly Meeting | Topic: Higher Education in Prison
April 8, 2019 @ 6:30 pm

-

8:30 pm

MDT

Free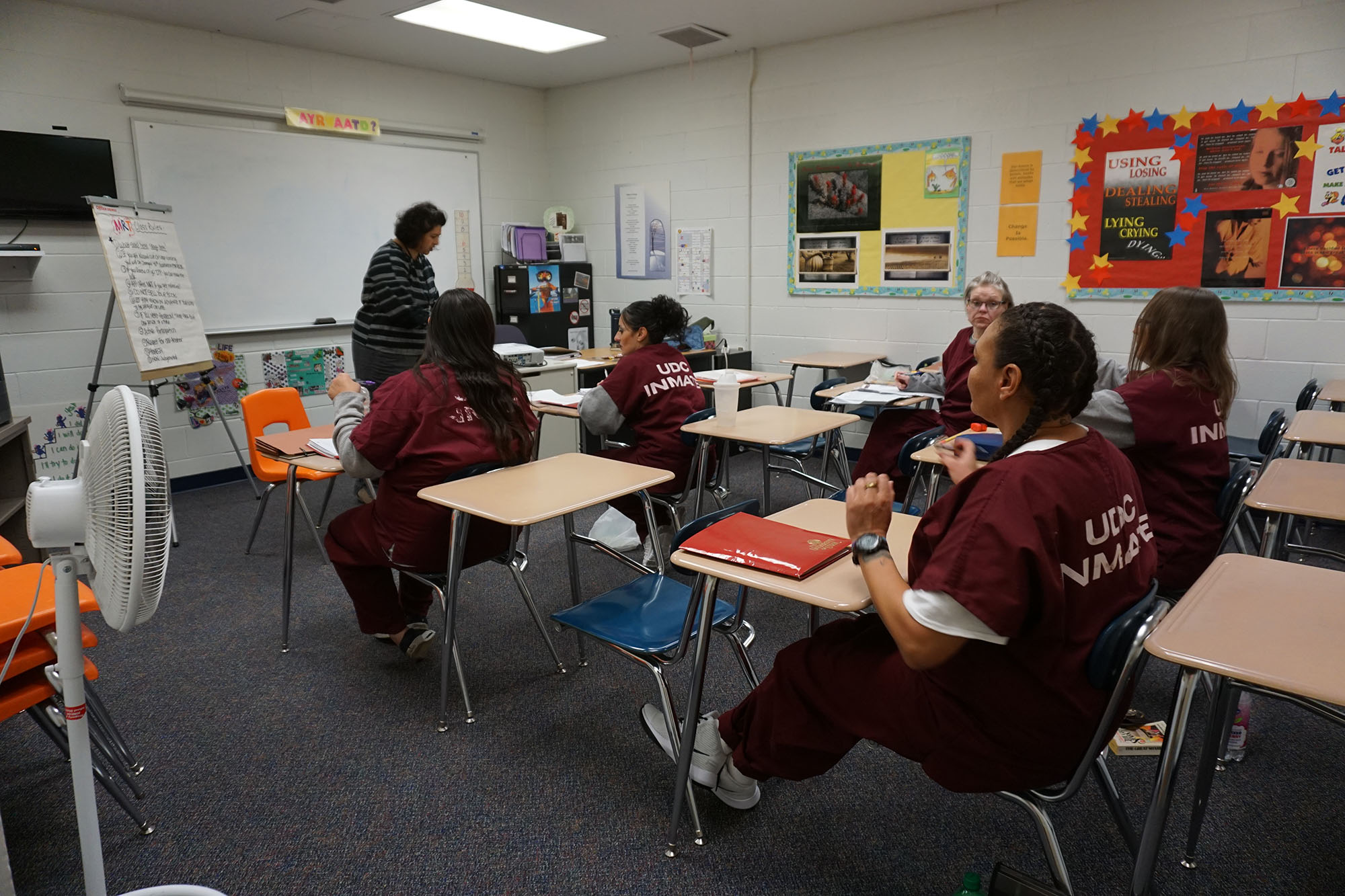 UPAN Monthly Meeting | April 8th, 2019 | Higher Education in Prison
Please join the Utah Prisoner Advocate Network (UPAN) for our regular monthly meeting. Our guest speaker will be Dr. Cindy Fierros, Associate Director of Programming for the University of Utah Prison Education Project (UPEP). She will be discussing UPEP initiatives in higher education for the incarcerated, as well as available programs and volunteering opportunities. UPAN will be streaming the event on Facebook Live. Free and open to the public.
About UPEP
The University of Utah Prison Education Project (UPEP) seeks to transform the field of higher education in prison through quality education, research, and outreach. UPEP fosters a culture of sustained and rigorous academic inquiry inside two facilities in the Utah State Prison in Draper, Timpanogos and Wasatch. They work to create lasting impact in our state and communities by investing in people and providing them the tools necessary for empowerment and lifelong learning. UPEP grew out of the 2016-2017 Honors Praxis Lab, Education, Incarceration, and Justice. They have worked in partnership with prominent college-in-prison programs across the country to build the infrastructure for UPEP and have designed UPEP in accordance with best practices established by the Alliance for Higher Education in Prison, a coalition of quality college-in-prison programs, to provide quality higher education in Draper.
Programs
The Utah Prison Education Project offers classes at two facilities at the Utah State Prison in Draper: Timpanogos (women) and Wasatch (men). Draper is located about 21 miles south of Salt Lake City.
UPEP supports incarcerated students as they explore their world and themselves through reading, writing and discussion inherent in our liberal arts and science-based curriculum. We challenge our students and volunteers to become agents of change in their communities and society at large. We believe that through access to quality higher education, all people can better participate in creating a more just and equitable world. UPEP is the only four-year, regionally accredited institution in the state of Utah providing consistent face-to-face instruction inside Utah prisons.
We work closely with Salt Lake Community College to provide a transfer pathway inside the Utah State Prison. Establishing an accredited degree-granting pathway inside Utah State prisons is a strategic goal of our project. We work with prison partners to mobilize the following pathway for students:
At this time, UPEP is a non-credit program. We are actively fundraising to cover costs associated with enrollment. All costs associated with attendance are covered by the Project. Incarcerated students are not asked to financially pay for participation in UPEP.
Students are supported in their coursework and intellectual inquiry by faculty, resource room volunteers, library offerings, lecture series, and rigorous coursework.
UPEP facilitates admissions processes on an annual basis, in alignment with the University of Utah admissions calendar. Anyone can apply to UPEP, but at this time we only are able to serve students housed in Timpanogos and Wasatch.
Spring 2018 we are offering Creative Writing and Bus 2600: Survey Accounting.
Educational Resources
Want to know more about College in Prison Programs? Curious about what grounds our practice and philosophy? Check out some of these resources below to learn more:
An Open Letter to Our Friends on the Question of Language: http://prisoneducation.nyu.edu/wp-content/uploads/2015/05/CNUS-lang-ltr_regular.pdf
Castro, E. L. & Brawn, M. (2017). Why we should be critical of critical pedagogy in prison classrooms: A conversation between an incarcerated student and non-incarcerated teacher. Harvard Educational Review, 87(1), 99-121: http://hepgjournals.org/doi/10.17763/1943-5045-87.1.99
Castro, E. L., Brawn, M., Graves, D. E., Mayorga, O. & Page, D. (2015). Research in brief – Higher education in an era of mass incarceration: Possibility under constraint. Journal of Critical Scholarship on Higher Education and Student Affairs, 1 (2), Article 1: http://ecommons.luc.edu/jcshesa/vol1/iss2/1
Lewen, J. (2014). Prison higher education and social transformation. St. Louis University Public Law Review, 33(2), 353-62.
Page, J. (2004). Eliminating the Enemy: The Import of Denying Prisoners Access to Higher Education in Clinton's America. Punishment & Society, 6(4), 357-378.
Scott, R. (2014). Using critical pedagogy to connection prison education and prison abolitionism. St. Louis University Public Law Review, 33(2), 401-14.
Stern, K. (2014). Prison education and our will to punish. St. Louis University Public Law Review, 33(2), 443-59.
Sudbury, J. (2016). Challenging penal dependency: Activist scholars and the anti-prison movement. Chapter one in Activist scholarship: Antiracism, feminism, and social change, pp. 17-36. New York, NY: Routledge.
Related Events