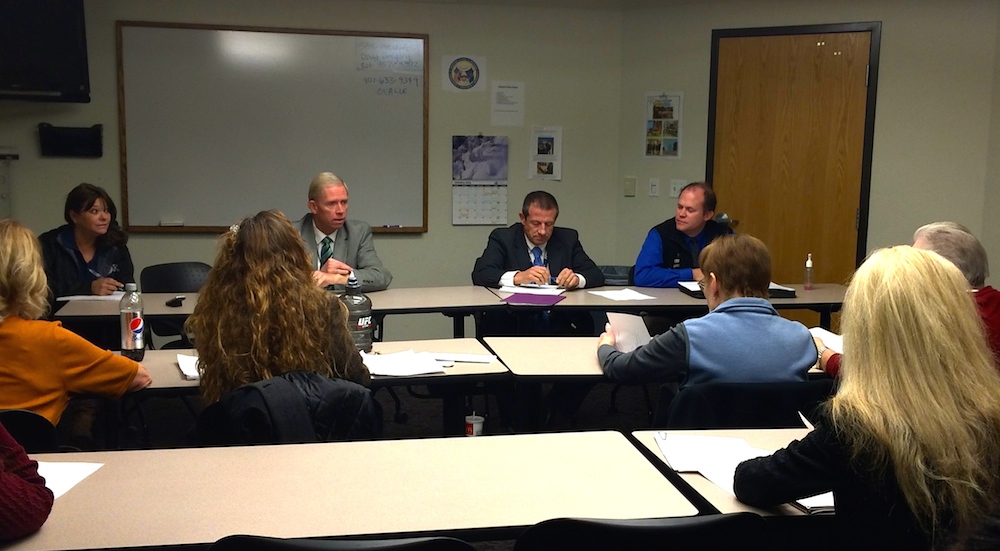 Please Attend the Next FOCUS Meeting
Department of Corrections Deputy Director of Administrative Services Mike Haddon will be present to talk about the upcoming legislative session and how the process works.
About FOCUS
Each quarter, the Utah Department of Corrections invites interested community members to attend a discussion forum at the Region 3 Adult Probation & Parole office in Salt Lake City. The office is located at 36 W. Fremont Avenue and the FOCUS meetings are held in the conference room to the right of the main entrance.
Discussion topics are pre-determined to ensure the most knowledgeable presenters are on hand. Past topics have included the Drug Offender Reform Act (DORA), a presentation by the Utah Board of Pardons & Parole, an overview of Adult Probation & Parole's Northern Utah office, and an introduction to new wardens.
More information: Contact Steve Turley, special projects director, at [email protected] or 801-545-5633.
PLEASE NOTE: In addition to FOCUS, the department has set up numerous ways for the public to interact with us on a daily, ongoing basis — rather than wait months for another quarterly meeting.
These include phone calls, in-person meetings, e-mails, this website (Ask A Question forum via home page) as well as social media. Please see the home page for social media links and a "Contact Us" link with useful telephone numbers. You may also contact Public Information Officer Brooke Adams at 801-545-5536 or by email at [email protected].